Our Founders
Narmin Parpia
Co-Founder & CEO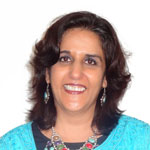 Narmin was born Tanzania and, when in her teens, she emigrated with her family to Canada. While living there, she finished high school and got her B.Sc in Chemical Engineering. Afterwards, she moved to the US with her husband and two sons.
Narmin started her career as a process engineer in the oil industry. She then transitioned to information technology and worked in various industries such as natural gas, entertainment, ecommerce, and government.
In 2003, she founded her company, which has led to a phenomenal journey. She has launched 4 different brands, created patents and trademarks, authored a book, and appeared live on the Today Show with Lester Holt.
Today, Narmin's focus is to provide our customers with the best experience customizing products on YouCustomizeIt.com.
Fun Fact about Narmin: Over the years, she has lived in 7 cities, 4 countries and 3 continents!
Caleb Solano
Co-Founder & CTO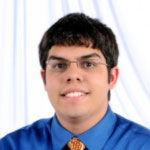 Caleb was born and raised in Pearland, TX. He graduated with a B.Sc in Computer Science from Rice University.
In 2008, Caleb joined RNK Innovations. Originally hired to manually add products to the website he quickly automated and optimized his job and the jobs of some of his coworkers. He then moved on to making small changes to the code of the web stores, and worked his way to the creation of YouCustomizeIt.com as you see it today.
Today, Caleb's focus is on ensuring that YouCustomizeIt's technical systems run smoothly as well as setting direction for the user experience of the website and design studio
Fun Fact about Caleb: He really enjoys pointless javascript