Personalized Décor & More with the
Hipster Winter
Design
Didn't Find What You Were Looking For?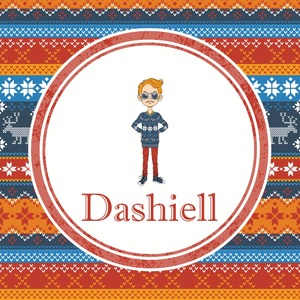 Popular Blank Products
Design Description
Feel warm and cozy with our Hipster Winter design. The design centers around the hipster graphic in the center of the label. You can choose a guy or girl. The color of the hair, skin, and outfit can be changed . The color of the sweater, glasses, and sneakers are tied together and change colors as a group. The background is an enlarged version of the sweater, but the colors cannot be modified. The primary colors are red and blue with touches of orange and yellow.
On top of personalizing the graphic hipster, you can add further personlization by putting your name or other text.