Personalized Baby Blankets
Product Information
$39.95+
In Stock
Ready To Ship In 3-5 Business Days
(3 Reviews)
Luxurious & super soft, smooth minky like fabric
Will feel great next to baby's delicate skin
Guaranteed to garner ooh's and aah's at the Baby Shower
Available in multiple designs, patterns, prints, occasions, themes and colors
Customize & personalized to suit your needs
Available in 2 styles - single sided & double sided
Blanket is 30"w x 40"h; Ideal for crib and stroller
Get Inspiration From Our Designs
Reviews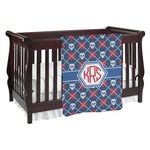 Baby Milano Blanket surpasses all expectations!
I custom designed the skull blanket for my best friend who is the lead singer of a rock band...he had his first son and this blanket was the perfect choice! They got it way sooner than expected (1 week!) and his wife commented that is THE softest blanket they have! Thank you so very much for the great service and product!
Reviewer: Gene Wells
Product: Knitted Argyle & Skulls Baby Blanket (Personalized)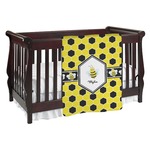 See All 3 Reviews
Product Description
Our personalized baby blankets look great on a screen, but the only way to truly appreciate the soft luxurious feel of the blankets is to touch them, feel them and see them in person.
The blankets are made with super soft smooth minky like fabric and will feel great against baby's delicate skin. If this is a baby shower gift, you are guaranteed to garner ooh's and aah's from all the other people at the baby shower.
Our baby blankets are designed by you; browse 100's of pre-made designs for inspiration. Customize the one you like; change as little as the name, initial or monogram or change it all i.e the layout, the background pattern, the colors and of course the personalization style (e.g monogram to name or vice versa). You can also upload your own design or photograph.
These beautiful baby blankets measure approx 30" wide by 40" high; they are ideal as crib or stroller blankets. They are available in two styles - single sided and double sided.
Single side has the design is printed on just the front, while the back in white. On the Double sided, you can have two different, coordinating designs on each side of the blanket.
They are machine washable which really makes them easy to care for.