Personalized Décor & More with the
Winter Flowers
Design
Didn't Find What You Were Looking For?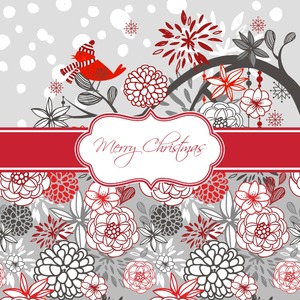 Popular Blank Products
Design Description
Celebrate the holiday season with the Winter Flowers design. The design colors are all shades of gray and red with touches of white. The top half of the design features a red bird, in scarf and hat, on a tree branch with snow falling behind him. The bottom of design is red, white and gray flowers on a gray background. Through the center, there is a red label and ribbon wishing you a "Merry Christmas".
You can customize this design by changing the label text as well as the color of the ribbon and label.