Personalized Décor & More with the
Stole my Heart - Football
Design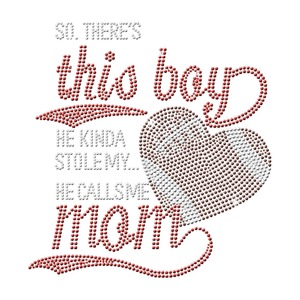 Didn't Find What You Were Looking For?
Design Description
So. There's this boy. He kinda stole my heart and he call me Mom!! Doesn't this just melt you heart. It did mine!
This design is done in all rhinestones - clear, red and the beautiful brown for the football heart.
Personalization is available on the back of the shirt for an additional price. You can add your son's name and number.
The name is done in ultra glitter and the numbers are done in rhinestones.
You really have to see this shirt in person to see how beautiful it is!