Personalized Décor & More with the
Frogs
Design
Didn't Find What You Were Looking For?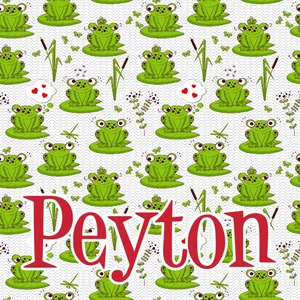 Popular Blank Products
Design Description
This design with Frogs on lily pads is absolutely adorable. The frogs all have cute and sassy expressions that make them simply adorable. The background has waves to represent water. Cattails, weeds, butterflies and dragon flies add extra character to the design.
We chose to personalize with a name and we used red with a black stroke.