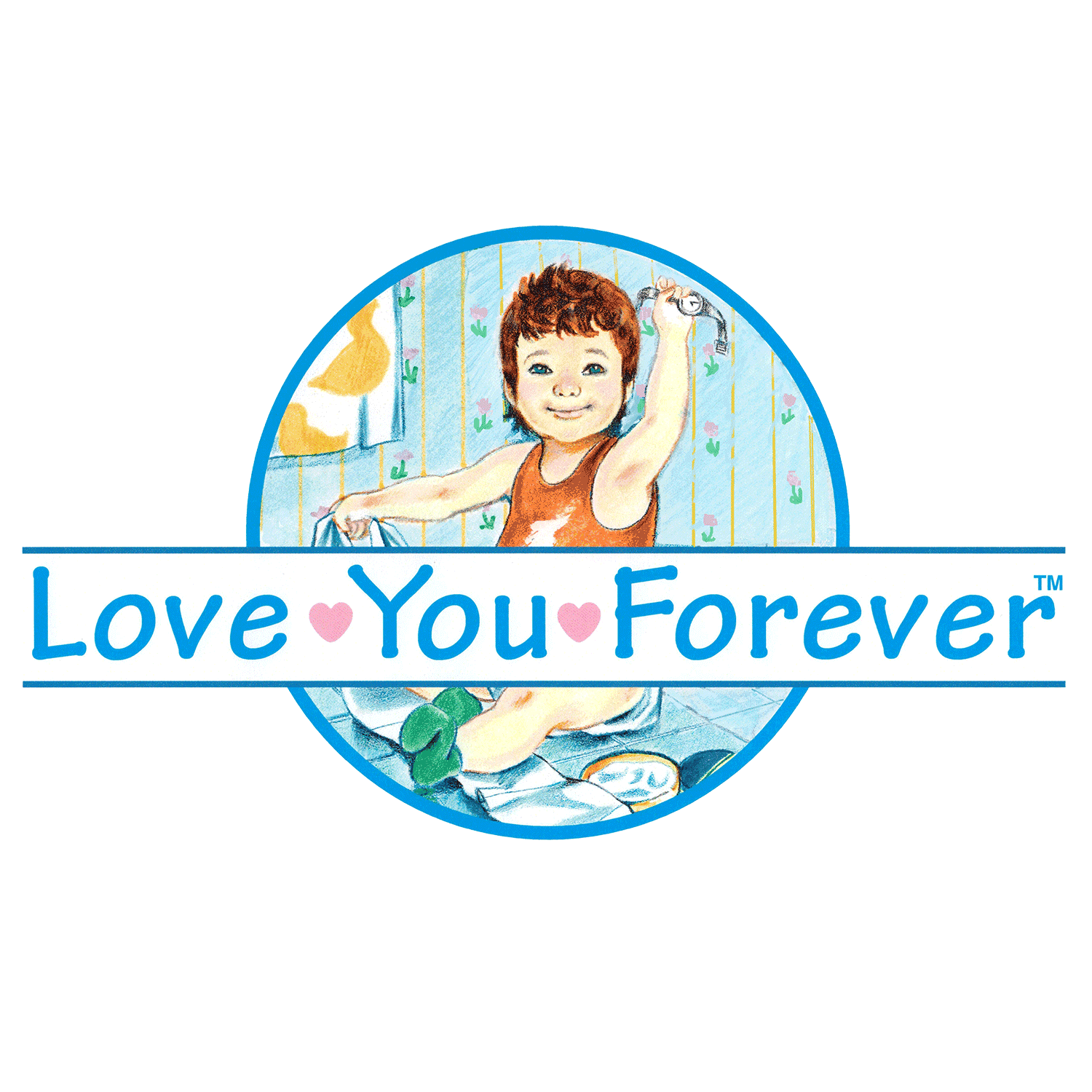 America loves the children's classic, Love You Forever. Now fall in love with the Love You Forever line of infant and toddler clothes and accessories for the nursery, bath, bed, and feeding.
You can customize your products with any of the three motifs that you see on the right. All changes are made inside our design studio ( the green "Customize It" button on the product pages! ). If you need any assitance, please contact us and we will do our best to accomodate your needs.
Love You Forever, (Robert Munsch, Sheila McGraw, Firefly Books, 35 million in print), is a poignant story that traces the bond between a mother and her son from his infancy through adulthood, and how their enduring love crosses generations.
The story reminds us that no matter how grown up you are, you're always someone's child, and no matter how "adult" your child may be, you will always be their parent.